Iditarod Unit Study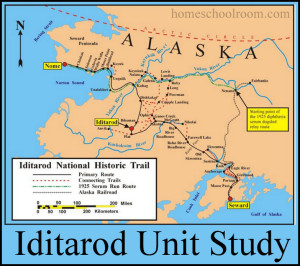 A quick mention on the news late last week piqued our interest about the Iditarod, the famous dog sled race that crosses more than 1000 miles of Alaska in honor of a historic and heroic race for serum to save a town.  I compiled a unit study and we worked on it a bit every day this week.  I didn't set aside our regular work, but with something they were so interested in I could use it as a fun way to finish off our days when all the other work was done.
Resources for our Iditarod Unit Study
Books
Videos
Discovery Channel's Iditarod: Toughest Race On Earth: This Discovery channel 6-episode show gave us a front-row seat for the race, up close and personal with mushers and their dogs, both on the trail and at checkpoints.  (We were able to watch on Netflix.)
Online Resources
A Peak Inside Our Iditarod Lapbooks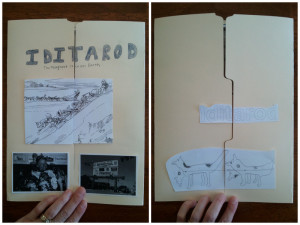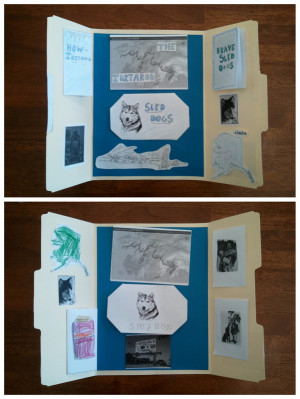 The information in the minibooks:
The history of the Iditarod, both the 1925 serum run to save the residents of Nome from a diptheria outbreak, and the two sled dog heroes, Togo and Balto.
The modern Iditarod Race
All about sled dogs–their training and how they are cared for on the trail.
We enjoyed learning about the Iditarod and look forward to following the race in future years to cheer for our favorite mushers!
Thank you to the wonderful hostesses with fun link-ups on Fridays. Be sure to join the fun and see what other homeschoolers are up to!