Year-Round Schooling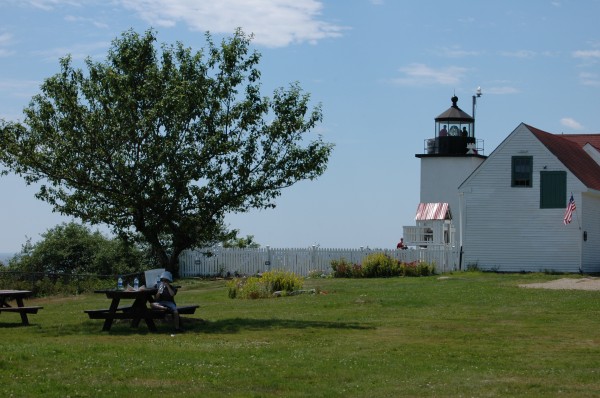 We are emphatic fans of year-round schooling.  We started homeschooling when our daughter finished her year in public school, which meant we actually started in the summer at the beginning of July.  It was a way to break us all into the homeschooling routine and both my kids were excited to see what it would be like.  We did the equivalent of about two days a week of school, usually broken up as a couple hours here and there.
What did we do that first summer?  We focused mostly on unit studies: a big one on the American Revolution and smaller ones on wildflowers and the ocean.  We didn't crack many workbooks, though my daughter did start a transition to cursive handwriting book (per her request).  There was a lot of interest-led nature study as we found bugs or birds and wanted to learn more about them.  Special summer activities like our library's summer reading program couldn't be missed, and other events like a Revolutionary war reenactment (how perfect!) or a visit to the remains of a fort once occupied by the British made perfect field trips.  It was a fun summer and gave me a chance to figure a few things out.  I was also amazed at how much the little bit of scheduling and doses of concentration and learning helped them do well when I wasn't working with them.  We had almost none of the "I'm bored…I don't know what to do…" That certainly was a nice side effect!  Then, after Labor Day when the public schools went back into session we still celebrated an official "First Day of School" with photos and a special breakfast.  That was when we started a roughly four-day school week schedule.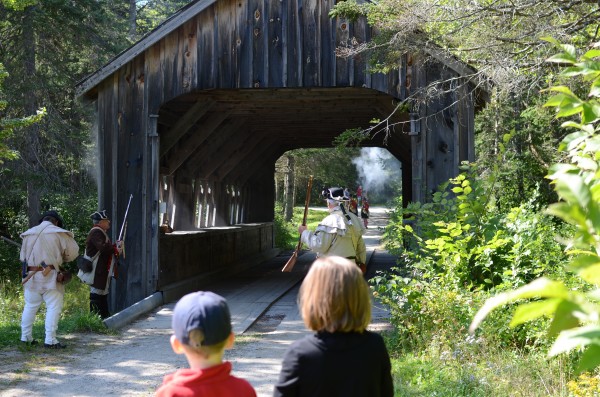 There are countless reasons this is a great fit for our family.  Like I mentioned, it helps keep them engaged and prevents boredom over the summer.  It eliminates the need to have drastic schedule changes that are hard to adjust to for children.  It also prevents the "summer slide"  children can face in math and reading over the summer.  Probably my favorite part is the easing of our school-year schedule:  it allows us to have a four day school week, and also take a larger break at Christmas and smaller breaks whenever we want (or need) them.  Then again, perhaps my favorite part is the emphasis on learning as a life-long adventure:  why would we want to stop something we love for the whole summer?  Learning is exciting and fun and we would miss it!
The other piece that makes this work well for us is how I count the days.  In Maine we are required to have 175 days of school per school year.  I prefer counting days we do in the summer towards the next year–it makes me feel like we're getting ahead instead of working to finish up what we didn't get done during the school year.  This is a big mental help for the kids, too.  They are excited that we will finish this school year before Memorial Day (when public schools in our area still have three weeks left).  The important part for them is that they will finish Kindergarten and 3rd grade so over the summer they will be working on 1st and 4th grade work.  I know it is semantics really, but it means a lot to them when other kids or adults ask them what grade they are in!
I'm putting the finishing touches on our plans for this summer, so check back in for the details.