Nature Study ~ Birds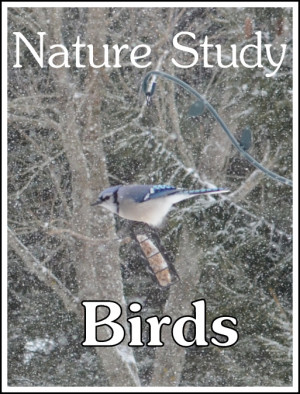 Our nature study has been all about birds for the last 6 weeks.  It's a good winter topic for Maine–they are one of the few living things outside that aren't covered in snow!  We focused on the basic features of all birds and the specific birds that we see outside our window.
Resources For Studying Birds
The Egg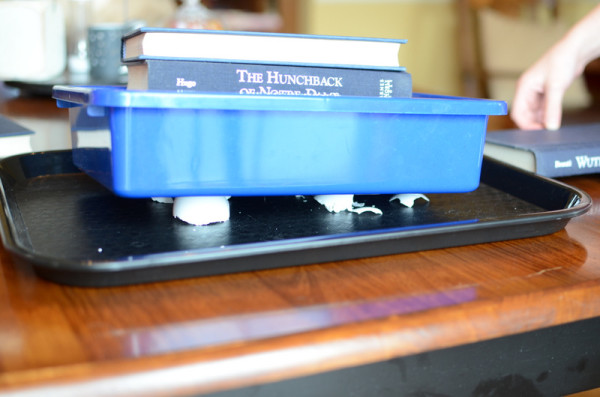 After reading about the egg in Everything You Never Learned About Birds we tried this experiment to see exactly how much weight eggs could hold.  I cracked two eggs as close to the middle as I could.  (I tapped with the dull edge of a knife to try and break it evenly all the way around.)  We placed the empty shells down and tested to see how much weight they could hold.
Even I was amazed when they broke at just over four pounds–roughly the weight of a hen!  It seems they were perfectly suited to withstand their mother's weight.  We were able to tie the idea of the strength of the dome shape into our recent visit to our state capitol building.
Bird Bones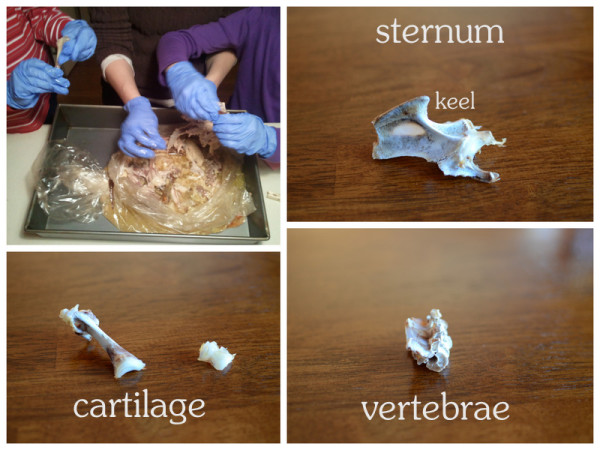 Who but a homeschooling family would have a baked chicken for dinner just so they could examine the skeleton after?  I was glad we went through the effort, because even though my daughter was initially horrified at the idea she, too, was interested in all we saw.  We were able to spot many things we have in common with birds: vertebrae (and even the spinal cord!) and cartilage.  I was hoping to show a cross-section of a bird bone and show how they are lighter and more hollow than mammal bones–but that just wasn't easy for us to see.  The most amazing feature specific to birds was the large "keel" where the chest muscles attach to the sternum.  Comparing it to our breastbone (on our skeleton model) the difference was incredible.
Feathers and Flight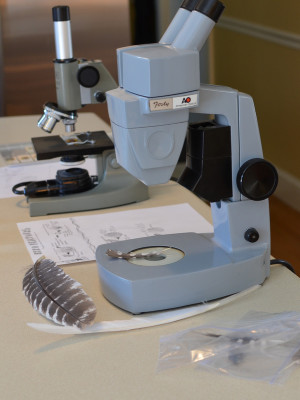 We examined the details of a feather under the microscope.  This is the part I love about nature study: the more you learn the more amazed you are with the intricacy of nature!  All of us were intrigued examining the microscopic features of a feather, especially the little hooks that keep the parts of a feather together forming a neat fan.  (We decided it was kind of like Velcro!)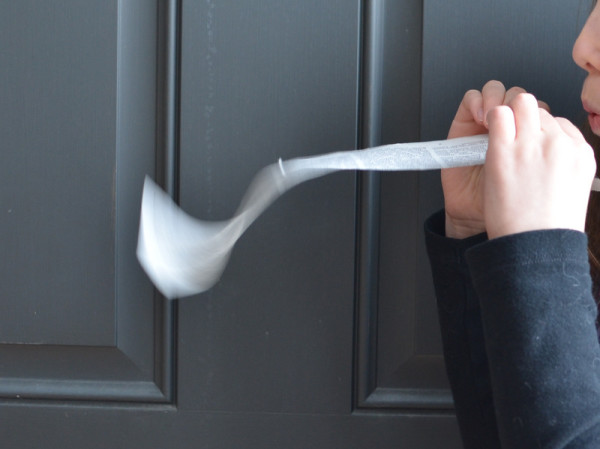 We've read about both bird and plane flight before as it has come up in questions from my son.  This easy demonstration was one that even I was surprised worked so well and had us all ooh-ing and ahh-ing…and blowing on newspaper until we were dizzy!  Simply hold a 3-inch by 12-inch strip of newspaper just under your mouth and blow.  It may take a minute to get it just right, but when you do the newspaper will flap upwards.  It's a great hands-on demonstration of lift, more officially known as Bernoulli's Principle!
Getting to Know Our Backyard Birds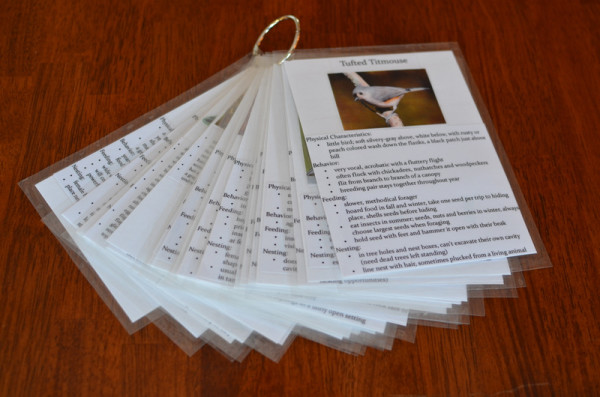 We focused the rest of our time on learning even more about our backyard bird friends.  We started our own field guide (Outdoor Hour Challenge #7) last year, and added new birds this year.  While I enjoy our growing collection of field guides, I love having our own guide to just our backyard birds.  On each card I put a picture and pertinent information, and also add interesting tidbits on the back.
We spent extra time on a few of our frequent backyard birds.
Barb has a great post about the crow with a video.  We can get frustrated with the crows who take all our suet and scare away smaller birds, but after Barb's post and the accompanying pages in the Handbook of Nature Study (p. 124-127) we had to appreciate their intelligence.
We have Chickadees, Nuthatches and Downy and Hairy Woodpeckers in our yard.  Using information from the Handbook of Nature Study I shared with my children about how these birds comb over different parts of the tree looking for insects and their eggs.  The interplay of these species again prompts us to marvel at creation.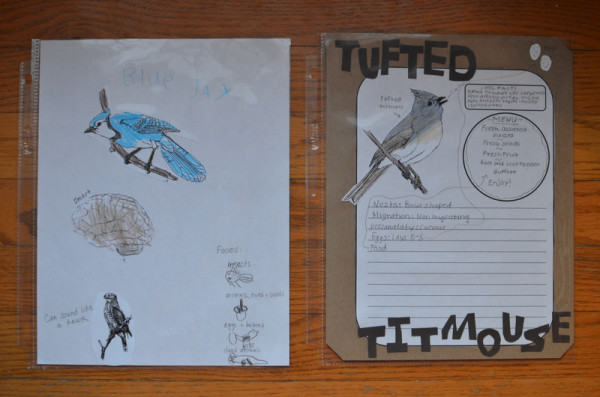 I had my children choose their favorite bird and create a notebook page.  We used the coloring images from the free Cornell bird coloring book, and then I set them free to record the facts they found interesting.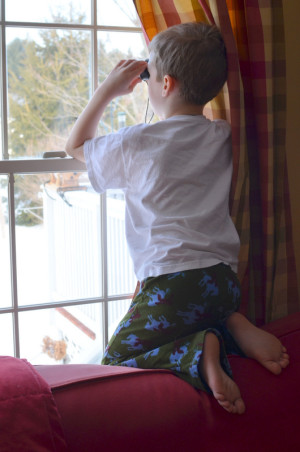 The highlight of our bird study was our second year participating in the Great Backyard Bird Count.  Read over Barb's post about the GBBC and you'll be persuaded to become a citizen scientist, too!  Here are our 2013 bird counts, with the highest number seen of each species at one time:

White Breasted Nuthatch: 2
Red Breasted Nuthatch: 2
Black-Capped Chickadee: 6
Dark-Eyed Junco: 3
Crow: 3
Blue Jay: 3
American Goldfinch: 14
European Starling: 2
House Finch: 1
American Tree Sparrow: 2
Common Redpoll: 1
Cardinal: 2
Mourning Dove: 1
I love that even in a small in-town yard we can enjoy these marvels of nature right outside our window.  And as with all nature topics, I often feel like we're just scratching the surface of what we want to learn!  Our next goal is to learn the songs of our backyard birds.
I'll end with this video that blew our minds of starling murmuration.  Unbelievable!
I'm participating in Barb's Outdoor Hour Challenge carnival, head over to her blog for encouragement in your nature study.